Dr. Chris Compeau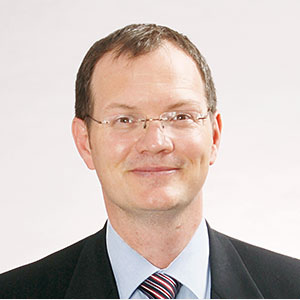 MD, FRCSC
Assistant Professor of Surgery
Surgeon in Chief
Phone: 416-530-6530
Fax: 416-530-6529
Suite 214, 30 The Queensway,
Toronto, Ontario
Surgeon-In-Chief, St. Joseph's Hospital
Christopher has been a member of the Department of Surgery since 1996. Dr. Compeau graduated from medical school at the University of Toronto where he completed his residency. He has received a number of prestigious awards and honours for excellence in both research and teaching.
Dr. Compeau is the former Department Head of General and Thoracic Surgery. He is the current Surgeon-in-Chief at St. Joseph's Hospital. Dr. Compeau's has clinical expertise in minimally invasive general and thoracic surgery, including a special interest in chest wall deformities (pectus evacatum and carinatum). 
Publications
Hanna WC, Ko MA, Blitz M, Shargall Y, Compeau CG. Thoracoscopic Nuss procedure for young adults with pectus excavatum: excellent midterm results and patient satisfaction. Ann Thorac Surg. 2013 Sept; 96(3):1033-6.
Sugimura H, Spratt EH, Compeau CG, Kattail D, Shargall. Thoracoscopic sympathetic clipping for hyperhidrosis: long-term results and reversibility. J Thorac Cardiovasc Surg. 2009 Jun; 137(6):1370-6
Compeau CG, Keshavjee S. Management of Tracheal Neoplasms. Oncologist. 1996; 1(6):347-353.
Compeau CG, Ma J, DeCampos KN, Waddell TK, Brisseau GF, Slutsky AS, Rotstein OD. In situ ischemia and hypoxia enhance alveolar macrophage tissue factor expression. Am J Respir Cell Mol Biol. 1994 Oct;11(4):446-55.
Hirai T, Waddell TK, DeCampos KN, Compeau CG, Wada H, Hitomi S, Patterson GA, Slutsky AS. A short course of FK506 can induce limited donor-specific graft acceptance. Ann Thorac Surg. 1994 Aug;58(2):496-501.