Dr. Michael Augustine Ko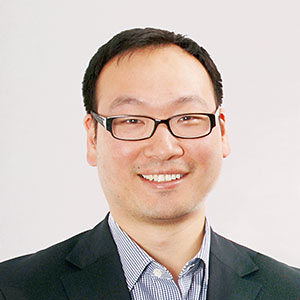 MD, PhD, FRCSC
Division Head, Thoracic Surgery, St Joseph's Health Centre 
Phone: 416-530-6805 
Fax: 416-530-6247
Suite 221, 30 The Queensway, 
Toronto, Ontario
Dr. Michael Augustine Ko is currently an Assistant Professor of Surgery, Division of Thoracic Surgery at the University of Toronto. He completed his Bachelor of Science at McMaster University followed by his medical degree at the University of Western Ontario. He started his general surgery residency but took a hiatus from residency to enroll in the Clinician Investigator program at the University of Toronto. Here, he completed a PhD in cancer genetics and molecular biology under the supervision of Dr. Carol Swallow at Mt. Sinai Hospital. He completed General Surgery as well as a fellowship in Thoracic Surgery at the University of Toronto.
Dr. Ko has won numerous awards in the fields of surgery and teaching. He has published in multiple peer reviewed scientific and clinical journals such as Nature Genetics, PNAS, Oncogene and Annals of Thoracic Surgery.  He has also presented his work at numerous international conferences in the Canada and the US. Dr. Ko's clinical interests include minimally invasive thoracic oncology (lung and esophageal cancer). 
Publications
Hanna WC, Ko MA, Blitz M, Shargall Y, Compeau CG. Thoracoscopic Nuss procedure for young adults with pectus excavatum: excellent midterm results and patient satisfaction. Ann Thorac Surg. 2013 Sept; 96(3):1033-6. 
Ko MA, Zehong G, Virtanen C, Guindi M, Waddell TK, Keshavjee S, Darling GE. MicroRNA expression profiling of esophageal cancer before and after induction chemoradiotherapy. Ann Thorac Surg. 2012 Oct; 94(4):1094-102. 
Elmi M, Ko MA, Gupta A, Chung P, Keshavjee S. Primary tracheal Ewing's sarcoma. Ann Thorac Surg. 2010 Oct;90(4):1349-52.
Rosario CO, Ko MA, Haffani YZ, Gladdy RA, Paderova J, Pollett A, Squire JA, Dennis JW, Swallow CJ. Plk4 is required for cytokinesis and maintenance of chromosomal stability. Proc Natl Acad Sci USA. 2010. Apr 13; 107 (15):6888-93. 
Wells BJ, Stotland P, Ko MA, Al-Sukhni W, Wunder J, Ferguson P, Lipa J, Last L, Smith AJ, Swallow CJ. Results of an aggressive approach to locally recurrent rectal cancer. Ann Surg Oncol. 2007. Feb 14 (2): 390-5. 
Ko MA, Rosario CO, Hudson JW, Kulkarni S, Pollett A, Dennis JW, Swallow CJ. Sak/Plk4 haploinsufficiency causes mitotic infidelity and carcinogenesis. Nature Genetics. 2005 Aug; 37(8):883-8. 
Swallow CJ, Ko MA, Siddiqui NU, Hudson JW, Dennis JW. Sak/Plk4 and Mitotic Fidelity. Oncogene. 2005 Jan 10; 24(2):306-12.
Sidhu RS, Ko M, Rotstein L, Johnston KW. Vascular surgery training in general surgery programs: the Canadian experience.  J Vasc Surg. 2003 Nov; 38(5):1012-7.